Nana Asi Kwagyan, the Chief of Asiri, has praised President Akufo-Addo's government for "exceptional achievements" in the area in the five years after the President, Nana Akufo-Addo, assumed office.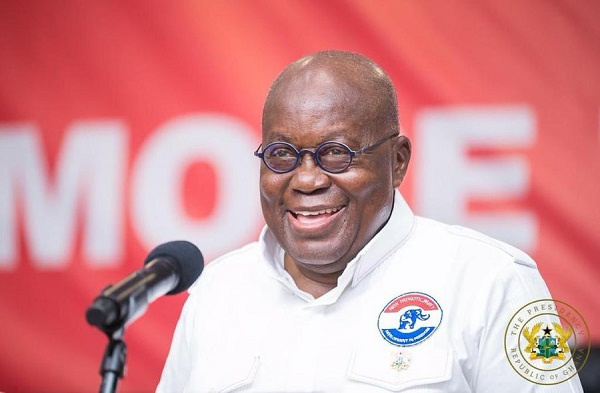 According to Nana Asi Kwagyan, the area that was formerly the poorest in terms of development has now become a "heaven" under the current leadership.
"I congratulate President Akufo-Addo on tarring our roads. Our great-great grandfathers wished for the area to be tarred, but that has never happened under any government. If we see our roads being tarred today, we must congratulate the NPP government," Nana Asi Kwagyan exclaimed to NPP Executives in the area.
The traditional ruler had earlier seen some ongoing road improvements in the Constituency with Jaman North District Chief Executive (DCE), Solomon Owusu, and NPP Jaman North Constituency Executives.
Nana Asi Kwagyan, on behalf of the people and the queen-mother of the area, praised the President for keeping another campaign promise, according to Ark FM Reporter Mensah Abrempa.
"We'll hold a large durbar to honor the President for his accomplishment." "We owe him a great debt of gratitude," Nana Asi Kwagyan stated.