Residents in Drobonso, Sekyere Afram Plains area, Ashanti Region, have expressed worry about how the government has allowed a community day school built during the Mahama administration to deteriorate.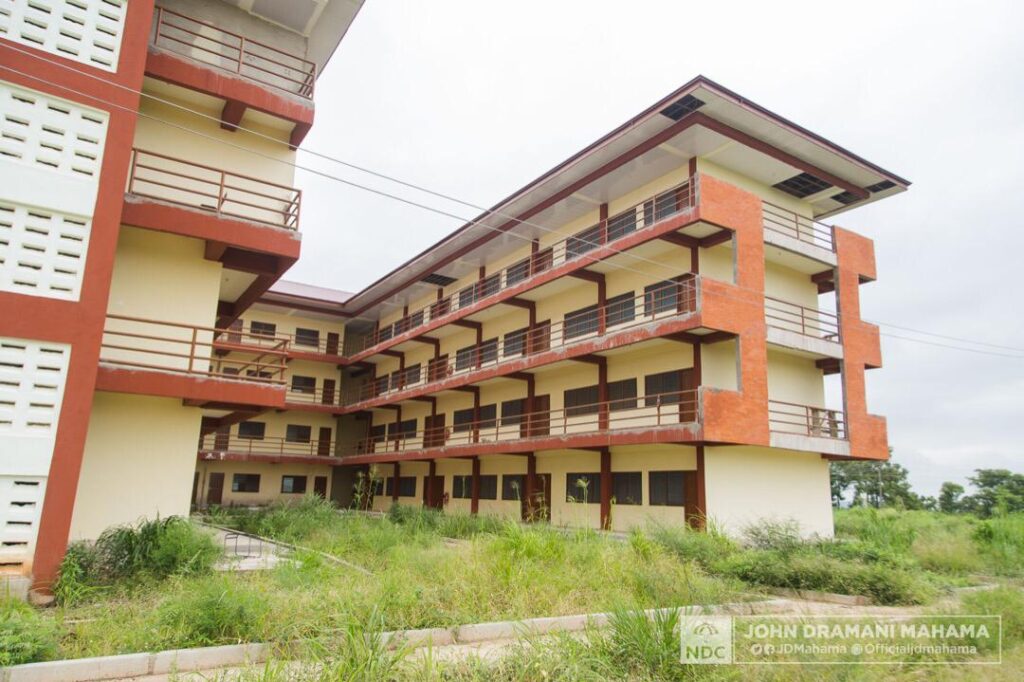 Hon Suleman Hamidu, the District Chief Executive for Sekyere Afram Plains, said he approached the government about the project but has yet to receive a positive response.
"I personally called the contractor who abandoned the project to find out what was left for it to be suitable for usage, but he refused to answer my calls after repeated tries. Following up with the Ministry of Education, it was discovered that the project had been completed and handed off," he explained.
Hon Suleman cited a number of obstacles that have hampered the project's utilization, including the project's location. He claimed that it was previously approved to be erected between Dagomba and Drobonso near the Mamprusi intersection, but that the MP was opposed.
Also Read: Father of Inaki and Nico Williams meets GFA over his sons playing for Ghana at the world Cup
Plumbing work, septic tank installations, a lack of electricity, a shortage of water supply, and poor road networks are all challenges that have hampered the usage of the E-block.
He said that because the government owes the contractor money, he will not be paid his retention money.
Because roads leading to the school are being built as part of the Cocoa Roads Projects, the Ministry of Education aims to enroll roughly 350 pupils in the coming academic year.
Click On The Link Below To Watch