The Member of Parliament for the Sagnerigu constituency, Alhaji A.B.A Fuseini has bemoaned the hardship in the country, saying Ghanaians find it difficult to smile in recent times.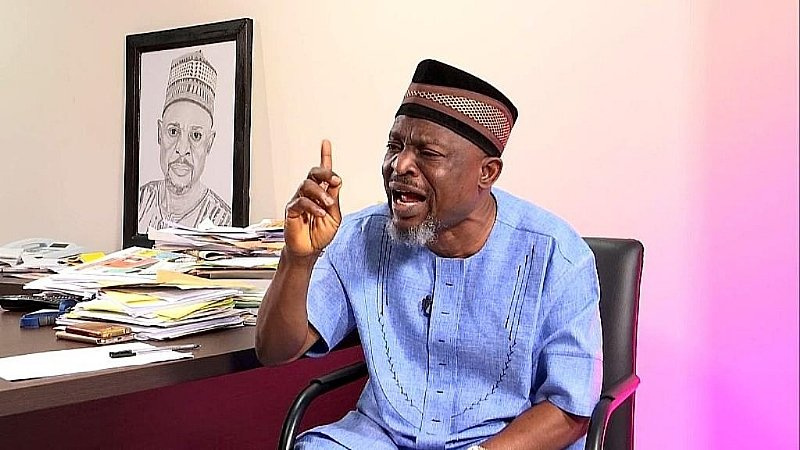 Making a statement in Parliament on Friday, the former Deputy Northern Regional Minister blamed some policies of the government and the "mismanagement" of the economy for the decline in purchasing power among Ghanaians.
"Under his [President Akufo-Addo] watch, getting a smile in Ghana has become difficult," he stated while chastising the government for food inflation and fuel price hikes.
When the second deputy speaker, Andrew Asiamah, asked for clarification, Mr Fuseini stated, "It is difficult to smile in Ghana under Nana Akufo-Addo. Smiles are very scarce, so today smile is a scarce commodity in Ghana because of the profuse and excruciating hardship that he has imposed on Ghanaians as a result of the catastrophic mismanagement of the economy."
Today many Ghanaians are frown and [have] long faces. If you greet somebody good morning he can even get angry because of the devastation of our economy. Under his watch, everything has gone up except for those of us who are vertically challenged," he argued.
E-Levy and Hardship
A.B.A Fuseini's comment comes on the back of the implementation of the controversial Electronic Transfer Levy (E-levy) early this week, which President Akufo-Addo assented to yesterday amid controversies.
The E-levy, a tax that was imposed on electronic transfers charged at the time of transfer, was amended from 1.75 percent to 1.5 percent in Parliament last Tuesday.
The tax that most Ghanaians have kicked against since its announcement in November last year will be a levy on electronic transactions which includes mobile-money payments.
Experts have warned that the implementation of the tax policy will negatively affect financial inclusion and digitalisation which is being championed by the Akufo-Addo government since assuming office in 2017.
E-levy implementation and the incessant fuel price increment come at a time the global economy is entering a pronounced slowdown.
According to the World Bank's  Global Economic Prospects report in January 2021, a rise in inflation, debt, and income inequality as is the case of Ghana could endanger the recovery in emerging and developing economies.
The report also indicated that global growth is expected to decelerate markedly from 5.5 percent in 2021 to 4.1 percent in 2022 and 3.2 percent in 2023 as pent-up demand dissipates and as fiscal and monetary support is unwound across the world.
However, A.B.A Fuseini argues that Ghana's situation can be better since the country was not the only nation that battled the COVID-19 pandemic and had its economy slowed.
He chastised President Akufo-Addo for not doing much to cushion the citizens in the difficult times, stressing that the government's taxes on fuel were not reduced when agitations triggered a stakeholder discussion on how fuel prices could be stabilized.
He also mentioned that the president's trips abroad are flashy and were putting pressure on the public purse which Akufo-Addo pledged to jealously guard during his first investiture.
Reacting to the president's speech during the delivery of his state of the nation address, the legislator noted, "Mr. Speaker, today when His Excellency has the opportunity to give Ghanaians a semblance of hope, and this is where I see the importance of congratulating the Black Stars, they are the only people who put smiles on our faces in the midst of this acute dishonesty in our lives."
He continued, "Mr. Speaker when the president had the opportunity to give Ghanaians a message of hope in his state of the nation address, Mr. Speaker, his speech was hopelessly uninspiring. Indeed, for want of a better word, it was a funeral announcement for the millions of Ghanaians because that message of hope failed."