Kweku Kwarteng, the chairman of Parliament's Finance Committee, has shot down rumors that Ghana's decision to seek a bailout from the IMF will lead to the abolition of the divisive E-levy tax.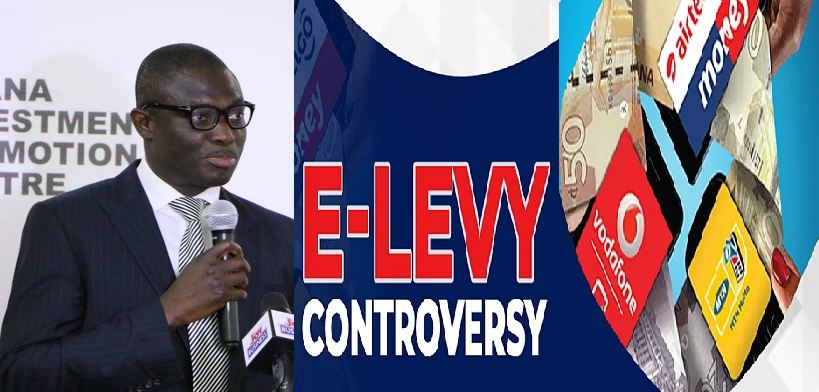 Mr. Kwarteng insisted that the E-levy was never intended to be an alternative to the IMF, despite recent remarks to the contrary by Minister of Finance Ken Ofori-Atta.
According to him, the International Monetary Fund is expected to press for the adoption of new levies as a means of reducing government spending.
In the past, I've heard individuals say that an IMF program would alleviate the agony of the E-levy…. The International Monetary Fund (IMF) is scheduled to arrive and begin discussions. It's not like they come to your country and say, "Let's lower your taxes." As a matter of fact, they may argue that E-levy is not adequate. Records show that the IMF will tell your economy to stop hiring and cut costs while increasing revenue, so you may have to take on more tax measures," he said.
On Friday, July 1, 2022, the Ministry of Information announced that President Akufo-Addo had given Ghana permission to begin negotiations with the IMF for a bailout. President Akufo-Addo. Negotiations with the International Monetary Fund (IMF) would be handled by Finance Minister Ken Ofori-Atta, according to the government. 
As a huge U-turn by the administration after it swore not to ever fall under an IMF program, the announcement has been met with mixed sentiments.
Ken Ofori-Atta stated that the government has decided to forgo an IMF program in favor of a domestic approach.
There was an indigenous initiative that included the implementation of the E-levy, which has been claimed to have fallen short of its revenue target thus far.
There have been rumors that Ghana's government may remove the E-levy if it announces that talks with the IMF on a program will begin soon. However, Kwarteng says the opposite.
An E-levy or an IMF will only be proposed by people who don't understand how the economic system works and how the IMF operates. IMF or E-levy? That depends on their conditionality, which they will lay out when they arrive," he said.