Twin sisters are searching for a man who can love them both equally, and they say they will do 'whatever it takes' to find him. They have now set their sights on finding a boyfriend who would be able to marry them both at the same time.
Owami said: "We are doing everything together, so we don't see why we cannot marry one man." We eat together, share same bed, wear same clothes, we were born same and no man will separate them they rather remain unmarried if no man will agree to marry them both.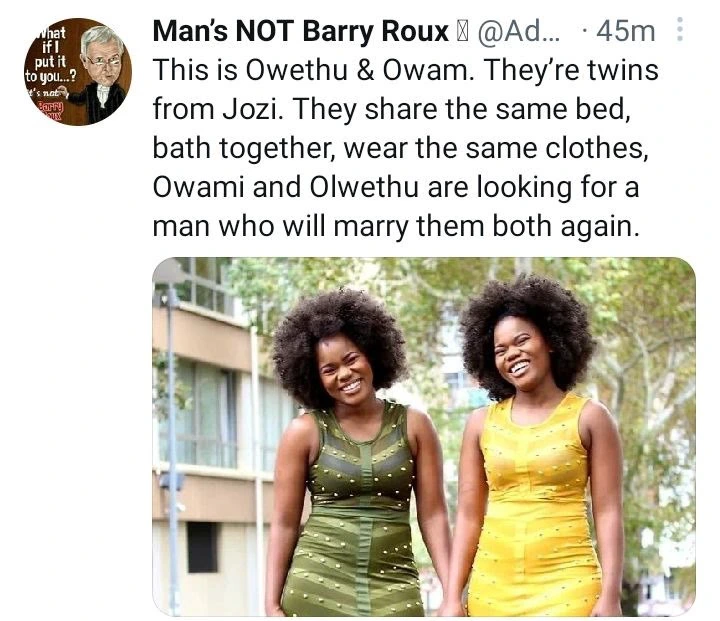 "We're obsessed with each other," We've been like this our whole life, not even a man can come between us. Owami and Olwethu Siko even married the same man and had baby girls within two months of each other making their children sisters as well as cousins.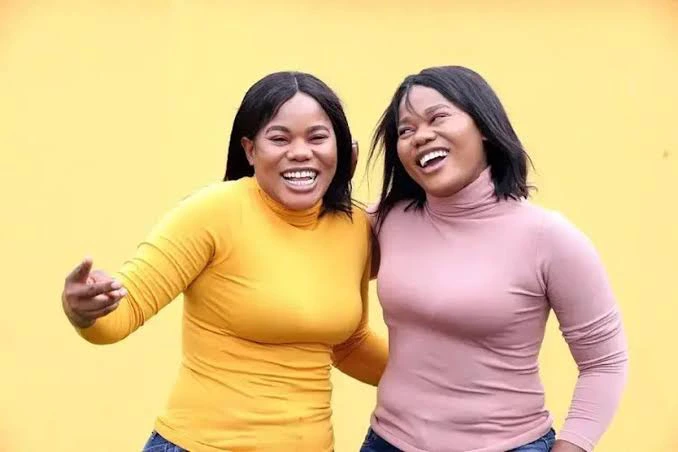 Now they have lect their marriage because their husband allegedly didn't treat them well now they are ready to remarry again only if the man will accept to marry them both. marry, we said any man that wants to marry one, will marry the other a d he will be the luckiest man on earth because we will treat him well".
Both sisters are ready to marry again only if the man will marry them both and treat them well. They have vowed to remain unmarried till they meet the right man who will we'd them both.